February 24, 2018
Why cupping should be taken seriously?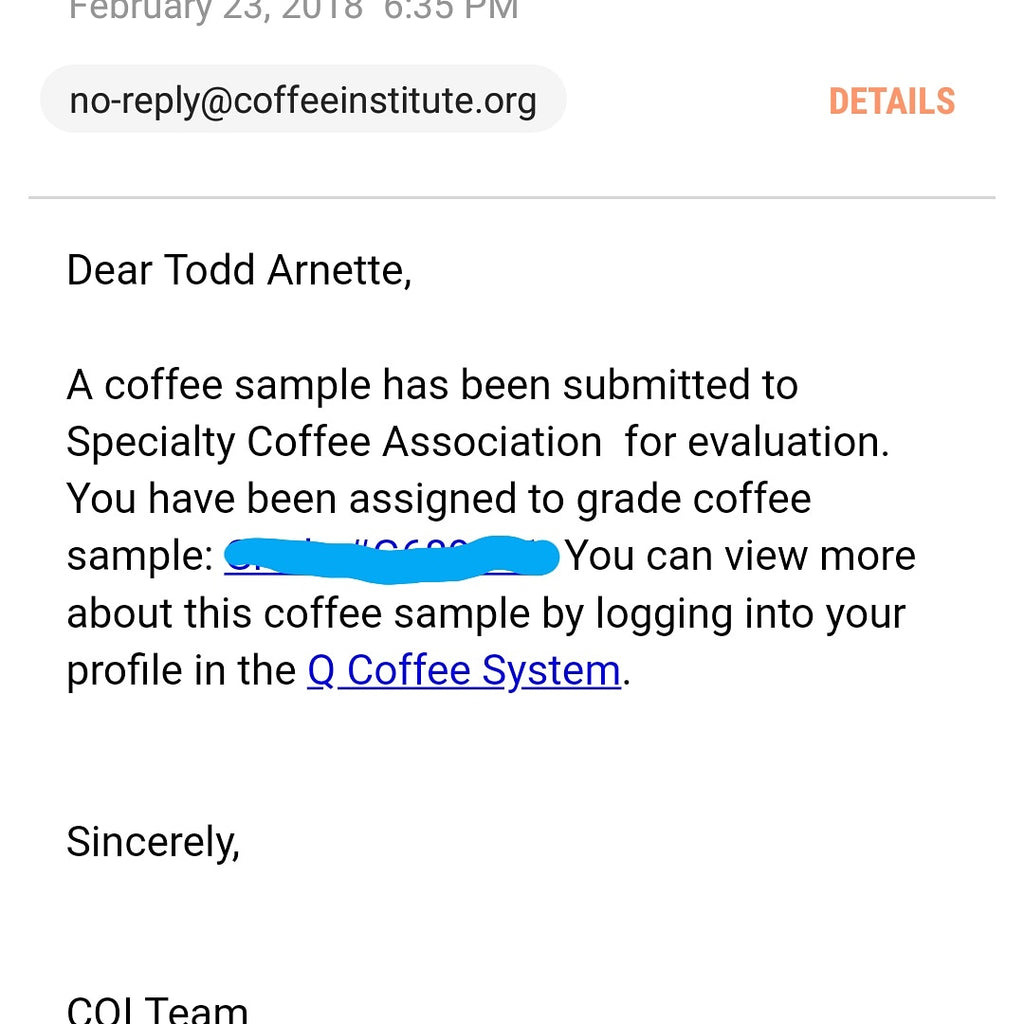 When cupping we follow a protocol so that we can have the same experience with the coffee and be consistent. As cupping instructors, we also tell cuppers to be honest with the coffee. What does that really mean?
The Coffee Quality Institute's Q Graders sample roast to a specific protocol, grind and cup to a specific protocol, score to a calibrated methodology and submit a detailed report. 
As a general guide, a grower produces one harvest (or a primary harvest) per year. When they send their coffee sample into the Specialty Coffee Association and CQI for evaluation, the Q Graders assigned are placing a quality value on that coffee that will directly translate to a financial value. At the risk of sounding melodramatic, when cupping this coffee one is asked to tell a grower what the value of a year's labor is. When people come to the Academy of Coffee Excellence for roasting, sensory, green coffee, brewing, food safety, or quality assurance training I impress this concept upon them.
Being randomly selected by CQI and SCA to officially evaluate a sample for a Q Score is an honor and a privileged that I take very seriously. This is why cupping should be taken seriously.
Todd@wcoffee.com